About the Team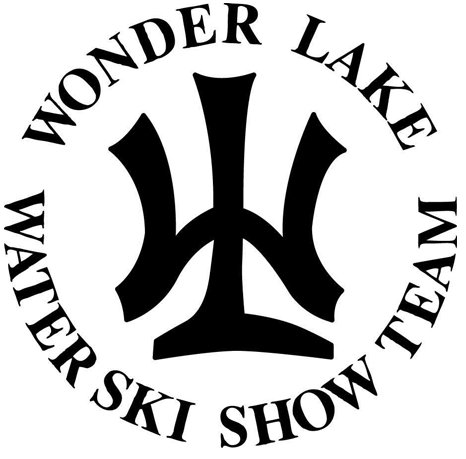 The Wonder Lake Water Ski Show Team is a non-profit water ski show team that performs free water ski shows almost every Friday at 7:00pm at The Private Beach owned by the Wonder Center Property Owners Association in Wonder Lake. The shows begin Memorial Day weekend and continue through until Labor Day weekend. The shows last approximately one hour with a short intermission in which donations are accepted and appreciated.
The team consists of approximately 160 members ranging in age from 5 to 65.
Skiing members perform acts such as jumping, barefooting, pyramids, strap acts, etc during the themed show.
Other members help in supporting roles such as boat drivers & riders, ropes & dock crew, sound crew, costume committee, etc.
---
F.A.Q.
Q. Are the ski shows free?
A. Yes, we do ask for donations but we don't charge an admission fee.
Q. Do I have to be able to ski to join the team?
A. No, you can be a member of the team in any one of our supporting roles. We are always looking for new members.
Q. Do I have to be a WL resident to join the team.
A. No, you do not have to be a Wonder Lake resident to join the team. The team typically opens up registration in February each year and individuals can register online. All new members must be approved by the Board or Directors. Of course you need to be active on and off the water. Even though we are a water ski team, we are active year round with fund raising, our haunted hayride, indoor land practice, work events to maintain our beach and much more. We expect all members to uphold the "team" concept.
Q. Does the team offer ski lessons?
A. No, we do not offer ski lessons. If you would like to ski on the team, we suggest you learn the basics prior to registering for the team. Then we can teach you the show skiing skills needed.
Q. Are there openings on the team?
A. We always have an open door and would love to have you as a member, just remember you have to be a team orientated, motivated individual with the love for the sport!
Q. How does membership on the JR team work?
A. Our JR team is from age 6-14 and is offered on a first come first serve basis. Each season at registration we open the JR team up to new members. Returning members get first priority, then senior team member relatives get second preference. All additional spots are open to any new member on a first in basis. The spots fill up quick so if you are interested let our JR team coordinators know early so you can get the info needed. Junior team members are expected to be able to ski on two skis prior to signing up.
Q. How much does it cost to be on the WLWSST?
A.   Membership dues are set via the constitution; currently they are $100 per person. There is also a new member fee of $20. USA Water Ski Membership is also required due to insurance. There are individual, family and multi sport memberships; http://www.usawaterski.org for more info!