About the Team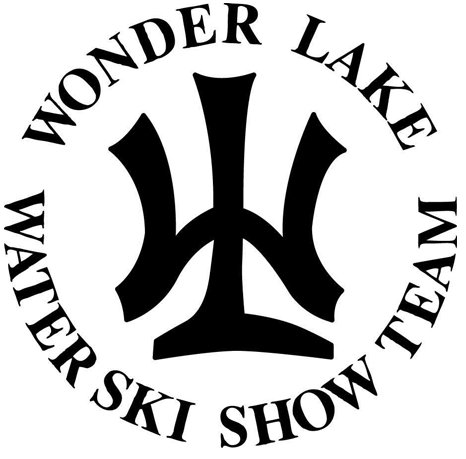 The Wonder Lake Water Ski Show Team is a non-profit water ski show team that performs free water ski shows almost every Friday at 7:00pm at The Private Beach owned by the Wonder Center Property Owners Association in Wonder Lake. The shows begin Memorial Day weekend and continue through until Labor Day weekend. The shows last approximately one hour with a short intermission in which donations are accepted and appreciated.
The team consists of approximately 160 members ranging in age from 5 to 65.
Skiing members perform acts such as jumping, barefooting, pyramids, strap acts, etc during the themed show.
Other members help in supporting roles such as boat drivers & riders, ropes & dock crew, sound crew, costume committee, etc.
---
F.A.Q.
Q. Are the ski shows free?
A. Yes, we do ask for donations but we don't charge an admission fee.
Q. Do I have to be able to ski to join the team?
A. No, you can be a member of the team in any one of our supporting roles. We are always looking for new members.
Q. Do I have to be a WL resident to join the team.
A. No, you do not have to be a Wonder Lake resident to join the team. The team typically opens up registration in February each year and individuals can register online. All new members must be approved by the Board or Directors. Of course you need to be active on and off the water. Even though we are a water ski team, we are active year round with fund raising, our haunted hayride, indoor land practice, work events to maintain our beach and much more. We expect all members to uphold the "team" concept.
Q. Does the team offer ski lessons?
A. No, we do not offer ski lessons. If you would like to ski on the team, we suggest you learn the basics prior to registering for the team. Then we can teach you the show skiing skills needed.
Q. Are there openings on the team?
A. We always have an open door and would love to have you as a member, just remember you have to be a team orientated, motivated individual with the love for the sport!
Q. How does membership on the JR team work?
A. Our JR team is from age 6-14 and is offered on a first come first serve basis. Each season at registration we open the JR team up to new members. Returning members get first priority, then senior team member relatives get second preference. All additional spots are open to any new member on a first in basis. The spots fill up quick so if you are interested let our JR team coordinators know early so you can get the info needed. Junior team members are expected to be able to ski on two skis prior to signing up.
Q. How much does it cost to be on the WLWSST?
A.   Membership dues are set via the constitution; currently they are $100 per person. There is also a new member fee of $20. USA Water Ski Membership is also required due to insurance. There are individual, family and multi sport memberships; http://www.usawaterski.org for more info!
Q. What are the Wonder Lake Water Ski Show Team COVID-19 Precautions & Protocols
1. Our team is identified under the Illinois state guidelines of a sport of competitive dance/cheer since the water ski team is not listed. We are allowed 100 people for outdoor gatherings in a stage 4 and bridge plan.
2) We will follow the current CDC guidance with regards to the wearing of masks while on land. For the safety of our skiers we will NOT be encouraging mask wearing while on the water. If individual members feel more comfortable to wear a mask at all times they may do so and other team members will respect this choice.
3) Please do not come to any team function if you are/have experienced any of the symptoms in the past 14 days. See CDC guidelines for symptoms if you are not familiar. Assess and comply. If you are not feeling well please stay home.
4) We will follow CDC guidelines in the respect to close contacts. A close contact is considered someone within 6 feet for 15 minutes or more over a 24 hour period. It is also only considered a close contact if someone actually tests positive.
5) We will attempt to label skis for specific individual use. Ballet skis, doubles/pyramid skis (any skis issued from the team and not already considered personal) will have individual names labeled on them to help us reduce the amount of sanitizing and cleaning.
6) Social distance when applicable. While on the practice beach or show site we need to be conscious of maintaining our 6 ft apart. If you are not part of the act taking off the dock/barge we will ask that you stay off and help out elsewhere. Helping give reminders to one another will help us to look unified in our efforts.
7) Hand sanitizer will be provided at the site and set just outside the equipment trailer at each practice/show.
8) We have signs that will be displayed at the show site to encourage spectators/guests to maintain social distancing and follow the current local guidelines are. 9) Respect. Please bring this with you to ALL team events including tournaments. In order to be together as a team and maintain our sanctioning and coverage under USA Water Ski we must follow and comply with our local and state guidelines.